Services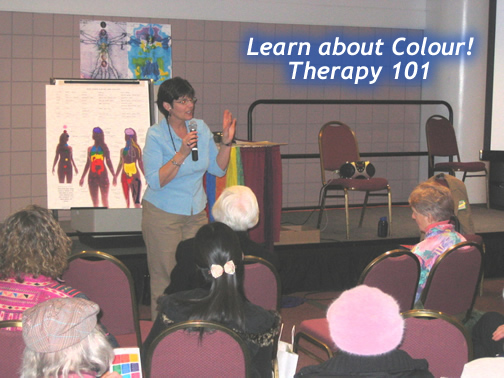 Colour / Aura Workshop
$85.00 ea (10 am ~ 3 pm)
Includes aura picture, chakra analysis and reference material. This class teaches about colour. Discover what the colours of your aura mean through bio feedback testing. Have fun and learn more about your aura energy. Please bring your own lunch. Drinks and snacks will be provided
Click here for more dates and events.
(* Limit 10 people)
Store Aura Event
35 minutes $65.00
Includes Aura picture, chakra analysis, and a 35 minute consultation of your energy field in colour, also includes healing recommendations.
Full Body Energy Analysis
60 minutes $85.00
Includes aura picture an energy analysis of your chakra system, a full 60 minute consultation of your energy field reviewing your mental, physical and spiritual well-being. Includes complete healing recommendations.
Aura Parties / Groups
$65.00 ea. person (3 hrs)
Includes colour aura picture, analysis of your energy and brief description of chakras. Host price 50% off when booking a group of 5 (includes the host). (*Ideal for home parties and group events)
Click here to conact us regarding our services!
HOST AN AURA PARTY
Have fun and learn about yourself!
Free colour gift when booking parties of 5 or more people.
Call 604-657-9997
Email gottcha91@hotmail.com
The application of the Biopulsar neither can nor should replace medical or psychological counselling or treatment.
Actual Aura Photo (below)