Sunlight
20 min. sunlight a day produces vitamin D naturally which regulates sleep and melatonin.
Foods
Look up www.5aday.com for lots of color-coded food and ideas to eat healthier.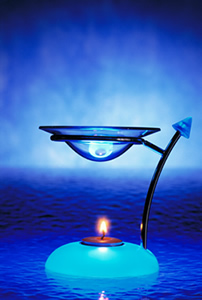 Aromatherapy
Red=ylang ylang
Orange=orange
Yellow=lemon
Green=Eucalyptus
Pink=rose oil
Blue=geranium
Turquoise=tea tree
Indigo=frankincense
Violet=lavender / jasmine
Colour Baths
Colour baths originate in Norway with Colour Energy Corporation Colour Baths are a great way to immerse yourself in the colour you need to stay balanced. http://www.colourenergy.no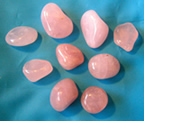 Gemstones
Red=red tiger eye Orange=carnelian
Yellow=citrine Green=malachite
Pink=rose quartz Blue=blue lace agate
Turquoise=amazonite Indigo=sodalite
Violet = amethyst / quartz crystal
Solar Water
Drink solarized H2O by putting spring H2O into colored glass jugs then in the sunlight for 2 hours.
ex. Drink red colour=weight loss
ex. Drink yellow colour=detox

Vocal Tones
Root=C=U(ooh) Sacral=D=O(home)
Solar=E=O(top) Heart=F=Ahhh!!!!
Throat=G=Ehh!! 3rd Eye=A=Eeee!!
Crown=B=(Ohmmmm)!!!

Music-Sing-Dance
Try the Colour energy Chakra CD Music to the Seven Chakras
"Through the Rainbow" by: Morton Alexander Joram.
See www.colourenergy.com for more details!